Unite! Virtual Fair for Students
Build your global competence
2021/10/29
At the Unite! Virtual Fair on November 3, students can learn about the diverse offerings of the European University Alliance.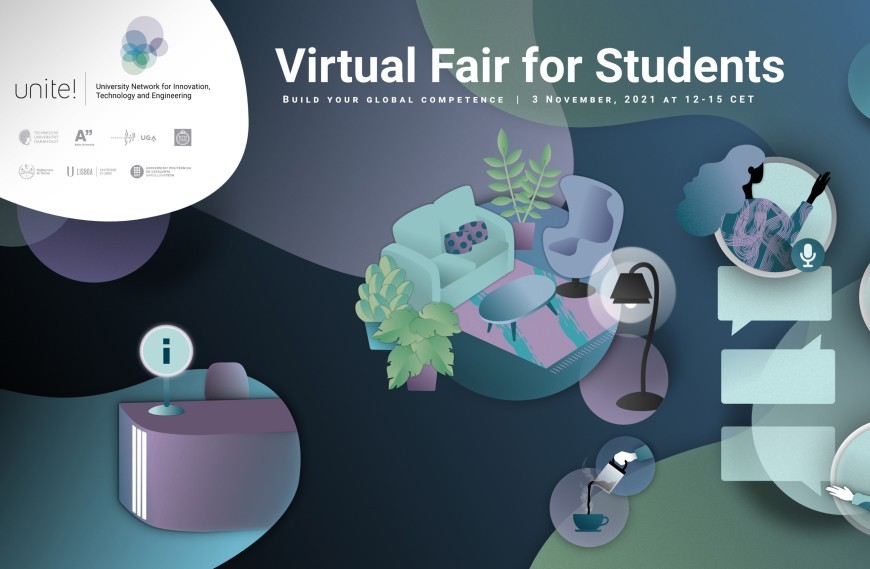 When: Wednesday 3 November, 2021 at 12-15 CET
Where: Spatial Chat, link will be sent to registered participants
Build your networks and study in seven European universities! Co-create solutions to grand societal challenges together with your fellow students around Europe!
The fair takes place on an interactive platform called Spatial Chat, where you move from room to room just like at a regular fair. Visit the booths, play games, meet other students in the cafeteria – and get to know what Unite! has to offer.
Register by November 1: https://bit.ly/3Dfi7cf