In everyday language, however, the term Student Representative Committee ("Fachschaft" in German) is often used to refer not to all students, but to the official representation of interests, also known as the active Student Representative Committee. These representations include the Student Council, which in some federal states has its own funds from the enrolment or re-enrolment fees.
As an active Student Representative Committee, we have a wide range of responsibilities around your studies, we…
… are points of contact for any issues with lecturers and teaching staff
… look after the printers in the learning centre
… offer molecule construction kits and an insight into specialist literature
… organise the orientation weeks for first-year and Master's students
… have voting rights in financial matters concerning the campus
During the official university elections, YOU can elect us to the two most important committees, the so-called Fachschaftsrat (FSR) and the Fachbereichsrat (FBR). As the active Student Representatives Committee, we then jointly fill the remaining committees, which address various topics such as degrees, graduations, teaching funds and the teacher training programme. However, Student Representative Committee work is not only important so that students can organise themselves within the department, but also across the university in Student Representative Committee conferences. We students are thus in an active position to steer the direction in which the department and the entire university are going.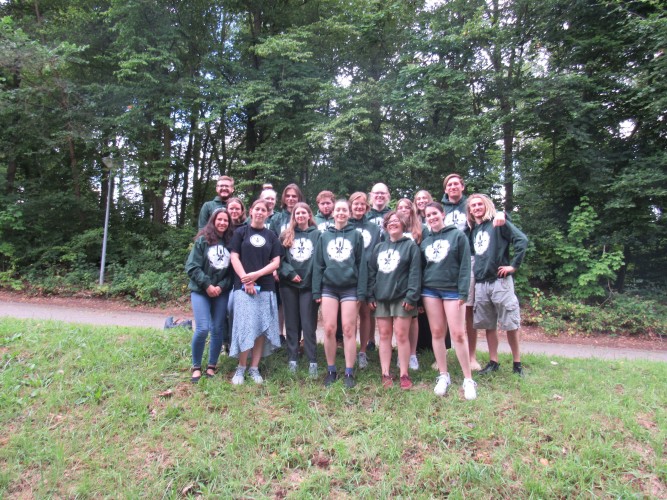 Student Representatives Committee digital
Due to the current situation, the Student Representatives Committee is meeting digitally on Zoom. We'd love to have you join us! If you want to attend, send us an email to fsbio@bio.tu-darmstadt.de!