Along with up to 15 fellow students, you form a small group and are mentored by two experienced students from higher semesters. You will meet regularly with your group and have the opportunity to ask your mentors any questions you may have about your studies. Your mentors have already completed the BioPrime programme themselves and know exactly which life hacks made it easier for them early on. They have an open ear because they know how helpful and reassuring it was to be able to ask any question, no matter how simple or grave.
The mentors are trained by us and have a lot of knowledge and advice ready for you, from exam registration to self-organisation to learning strategies.
In addition to the regular meetings, workshops and events are held for everyone. This way, you not only get to know your own group, but can also make contact with your entire semester. If you are new to Darmstadt, your mentors will certainly have one or two pointers on life in and around Darmstadt for you.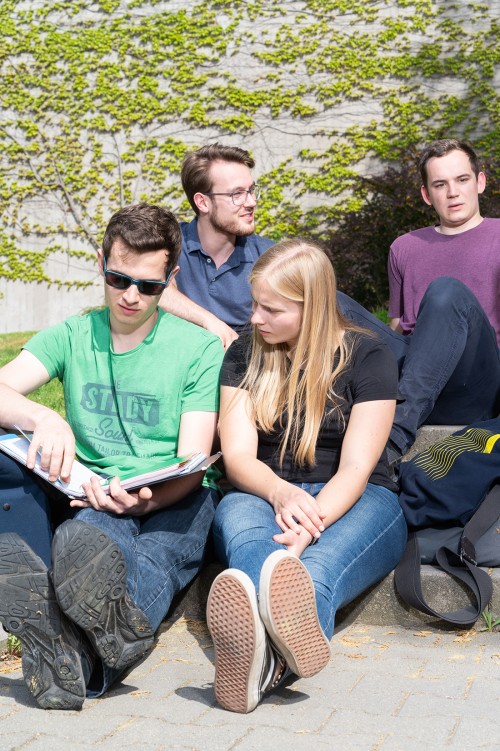 Picture: Jan Christoph Hartung
Curious now? Then join us!
Every winter semester, we will be supporting you with BioPrime as you start your studies! During orientation week, we will introduce ourselves in person and you will find out how you can get involved.
All students in the first semester!
In groups of up to 15 students, you will quickly get to know your fellow students and can address all your questions at the regular meetings with your mentors.
Students from the third and fifth semesters
Would you like to be a mentor? Then apply with us. Networking across semesters happens quite naturally among mentors. You also have the chance to take part in free further training and outings. In this way, you can gain experience in areas that are becoming increasingly important in professional life in addition to professional qualifications.